The text have been published at: livedesignonline.com
Maxon Facebook page: Maxon
Marin Petkov founded MP-Studio in 2008, hoping to create visual art and projection mapping projects that would move, amaze and make people happy. Thirteen years later, the Sofia, Bulgaria-based VFX studio has realized that dream, executing more than 400 projects around the world and opening a second office in Berlin, Germany.
We talked with Petkov recently about "Metamorph," a 3D projection-mapped show MP-Studio created for 2021's Bright Festival. Inspired by Franz Kafka's novella The Metamorphosis, and made using Cinema 4D, X-Particles After Effects and Octane, Metamorph visually explores "the dissolving frontier between humanity and technology, leading us to a world of uncertainty," Petkov says.
Meleah Maynard: Tell us about yourself and MP-Studio.
Marin Petkov: Two events sparked my interest in what I do professionally. In high school, I was really inspired by the visual effects in the movie "Blade," especially the vampire disintegration effect made by Allan McKay.
Later, I saw a small and seemingly simple, but super effective, light installation with a projector in 2004. It blew my mind, and I started experimenting with small objects and small beamers. That passion led me to create MP-Studio, a projection mapping studio focused on shows, visual art and visual effects for events. Thirteen years later, our art has transformed some of the most iconic buildings and landmarks in Europe and the Middle East.
As the studio's founder, I am involved in almost all of our processes. It's sometimes hard for me not to be involved with everything because it was only me in the beginning, so I really did have to do it all. I'm happy that I now work with a fantastic team of great professionals.
We learn and experiment together every day, and I love that. We're able to really free our imaginations and, even in difficult times, we find ways to create new things and use technology differently.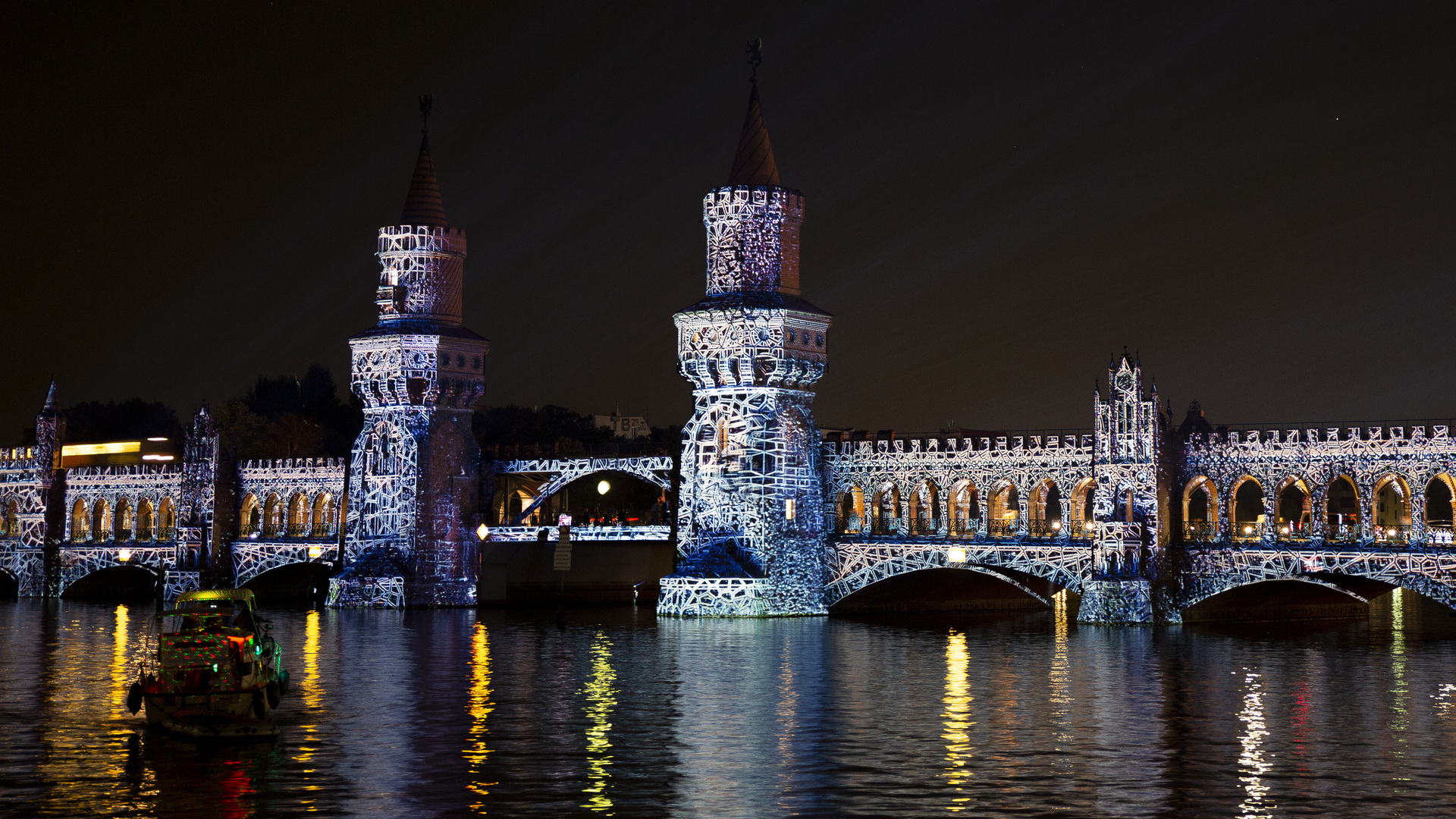 Meleah Maynard: How has MP-Studio grown over time?
Marin Petkov: It was hard, of course, to get consistent projects in the beginning. At that time, the projection mapping industry was still developing and most people did not understand its possibilities. In 2011, I took part in a very interesting project for the Emir of Kuwait. I had to create a projection experience for a special operetta for their Independence Day. I met a lot of great people there, and we are still partnering with some of them.
Our studio created the first projection-mapped building experience in Sofia, Bulgaria in 2011, and a lot of people got more interested in those types of projects after that. We started doing a lot of projection mapping in France and Belgium, so we mapped so many cathedrals and abbeys, inside and out.
We're proud to have made the first interior mapping in a cathedral in the city of Liège in Belgium. In 2014, we produced the first 3D mapping show, that I know, of in a cave using amazing shapes of stalactites, stalagmites and organic rock halls. A year later, we were invited to participate in the first championship for projection mapping in the Berlin Festival of Lights and we won the top award. Since then, we've participated in several different festivals, including Moscow's Circle of Light where we created a show called "Rebirth" that we really loved. In 2018, we again won first place in Berlin's Festival of Lights, which led us to become partners with the festival's founder, Birgit Zander, and I became art director of the brand Festival of Lights international.
Meleah Maynard: Tell us about Metamorph.
Marin Petkov: When we were given the creative freedom to do whatever we wanted, we were like: 'Ok, hold my beer and watch!' We wanted to create something intense and crazy, something that also had a 'What the hell?' moment, and that's what we did even though we only had 14 days and a lot of other projects going on.
Working with our creative director, Strahil Jordanov, we had just 24 hours to think up something inspirational. That's when we came up with Franz Karka's book The Metamorphosis. From there, we thought about the kinds of visual messages we wanted to develop and show to the audience.
We tell the story of a human who has woken up beyond the horizon, and we explore the question of how many shades of human there are in the digital world of tomorrow. There's also a 'What the hell?' moment; a robot sex scene. We were thinking about what we haven't seen or done in a projection-mapping show that would be unique and scandalous while also being really cool. So, yeah, we ended up with a robot sex scene.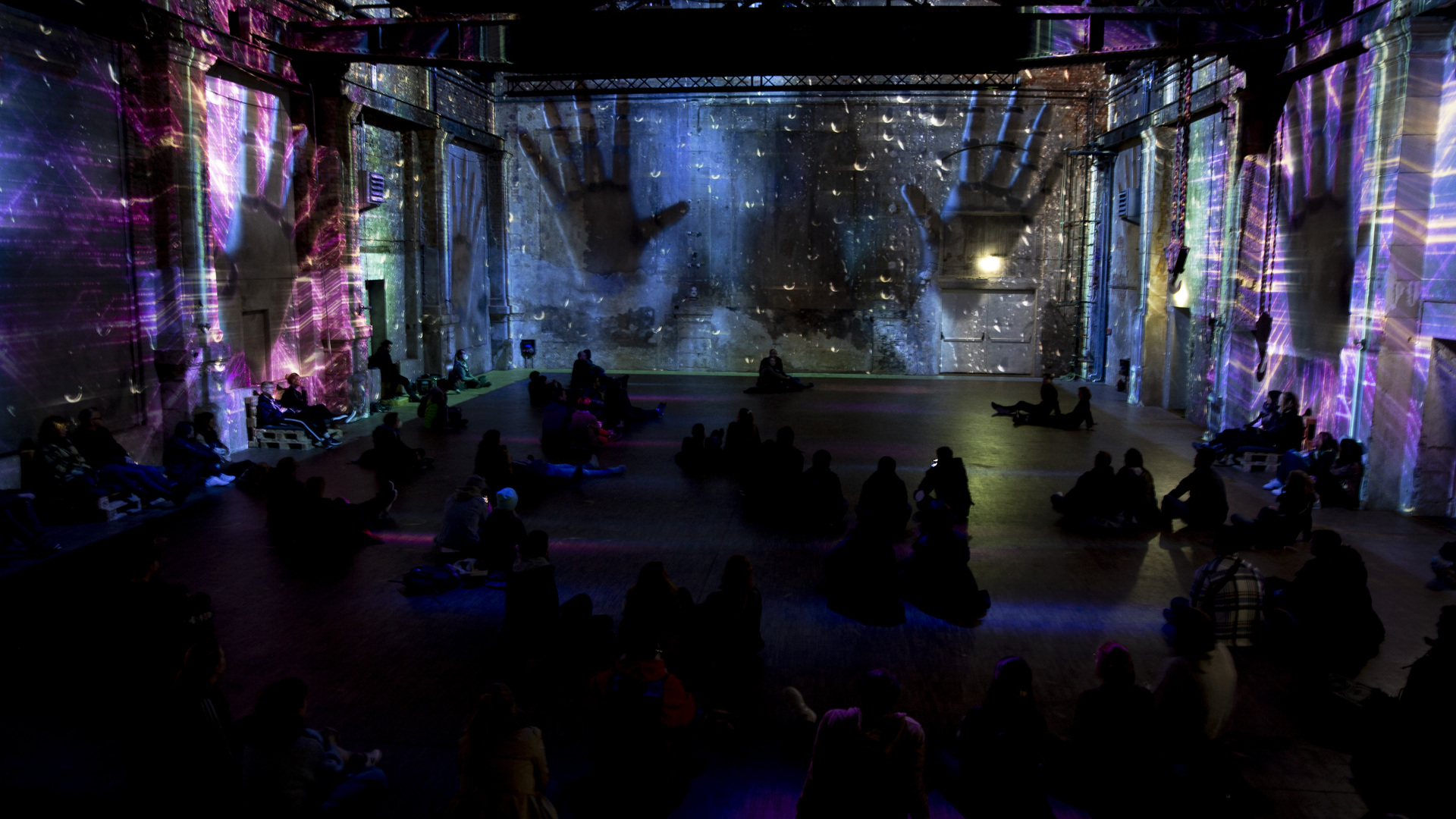 Meleah Maynard: Describe your process for creating the show.
Marin Petkov: We only had two weeks to create the whole show. There were a couple of challenges, the first was making sure our approach allowed us enough time to produce and render all of the sequences. The resolution was big with the floor being 3840 pixels x 1920 pixels and the left, front, right and back walls at 17672 pixels x 2020 pixels.
The second challenge was figuring out how to create an immersive show that would make the audience believe we were taking them into another dimension. Cinema 4D gave us a creative freedom to experiment easily and develop and try different approaches to the visuals and the technical aspects of the show. X-Particles is my favorite plugin for C4D. One of the scenes I used it for in the show was the part with the eyes, which were meant to be a blend between human and robot.
Being able to polish everything interactively in Octane was a game changer for us. All of the scenes were rendered with Octane, except the intro and the black-and-white graphical scene. We used C4D's physical renderer for that, which made us feel calm because we knew, no matter how big or complex are scenes were, they would be processed quickly.
We used After Effects as our main post-production software, and the integration with Cinema 4D was amazing. That gave us the freedom and flexibility to preview different parts of the show and make adjustments based on secondary After Effects animation or integration with other motion elements.
I really liked that I was able to animate the black-and-white maps with music in After Effects and then use the Mograph shader effector. We use that approach often when projection mapping shows onto buildings because it allows us to fix when and where specific architectural elements should move, scale or rotate.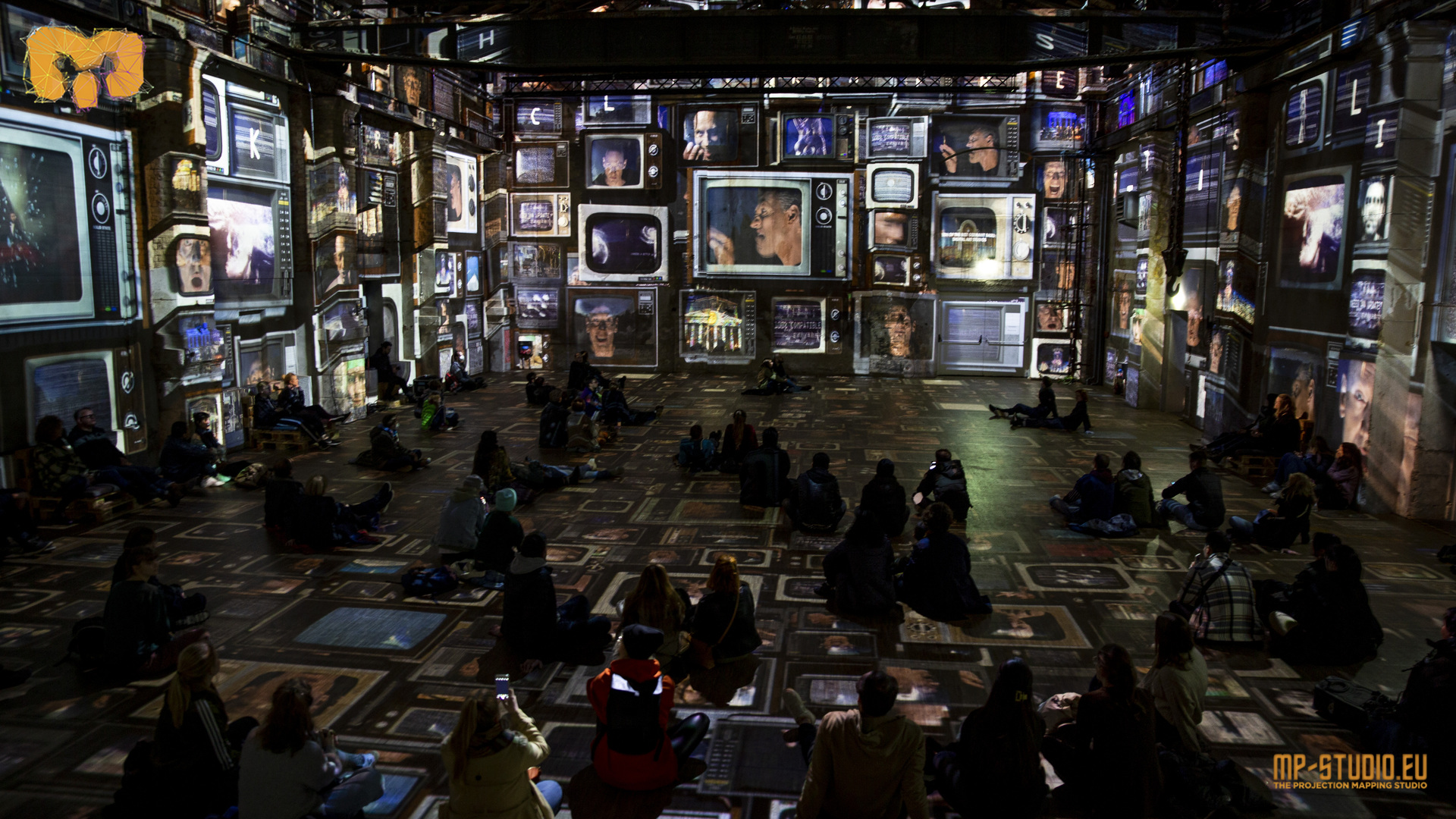 Meleah Maynard: What are you working on now?
Marin Petkov: We recently finished a big project for the Middle East, as well as a send-off show production for the Olympic champions of rhythmic gymnastics from Bulgaria. This was their last participation as professional athletes, and we created a special projection mapping show (below) with lot of interactions, story telling and immersive experiences. In all, we created nine different shows, one for each of the champions.
Meleah Maynard is a writer and editor in Minneapolis, Minnesota.