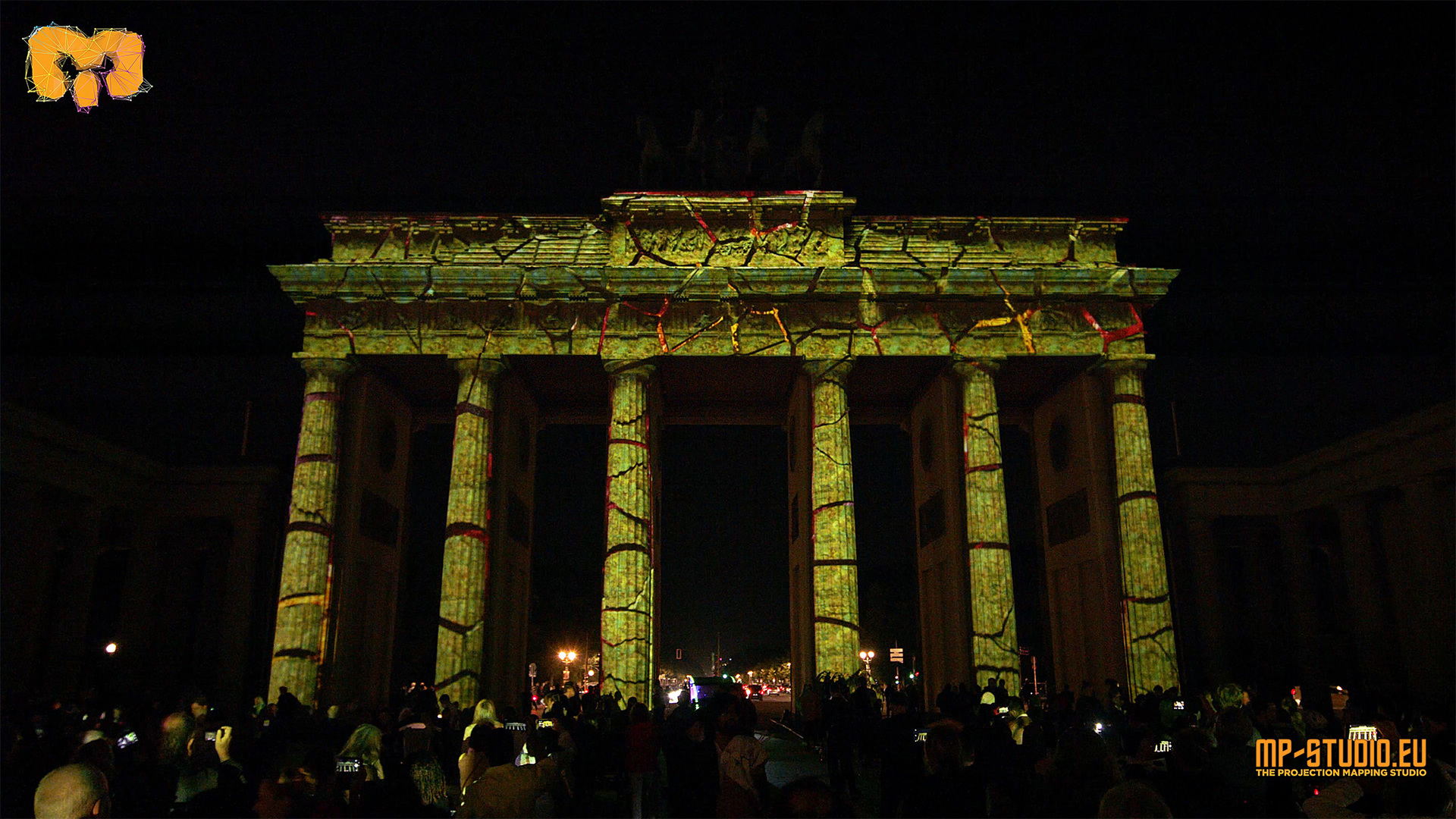 Brandenburger Gate: Mensch
Brandenburger Gate: Mensch
We believe in a better and more sustainable future and through our show Creating Tomorrow, we share this optimism with the audience of 17th #FestivalofLights in Berlin. The façade of the Brandenburg Gate shines in vivid colors to emphasize the importance of achieving net zero carbon by 2040, supported by The Climate Pledge.
The show can be seen until 12th of September 2021.
SHOW: Mensch
LOCATION: BRANDENBURGER GATE
FESTIVAL OF LIGHTS 2021
CLIENT: The CLIMATE PLEDGE
TECHNICAL PRODUCTION: PRG Deutschland
#theclimatepledge
As our planet has lost its natural protection and is in danger, the #challenge accepted attitude is the way to preserve it with unity, a clear mind, and determination.

The show uses vivid graphics and stunning visual effects to outline the most crucial sustainability and carbon emissions reduction paths. It presents the Climate change pledge, implying the jeopardy, without showing too dramatic images. It also offers a global solution, the positive feeling that together, we can overcome all obstacles.