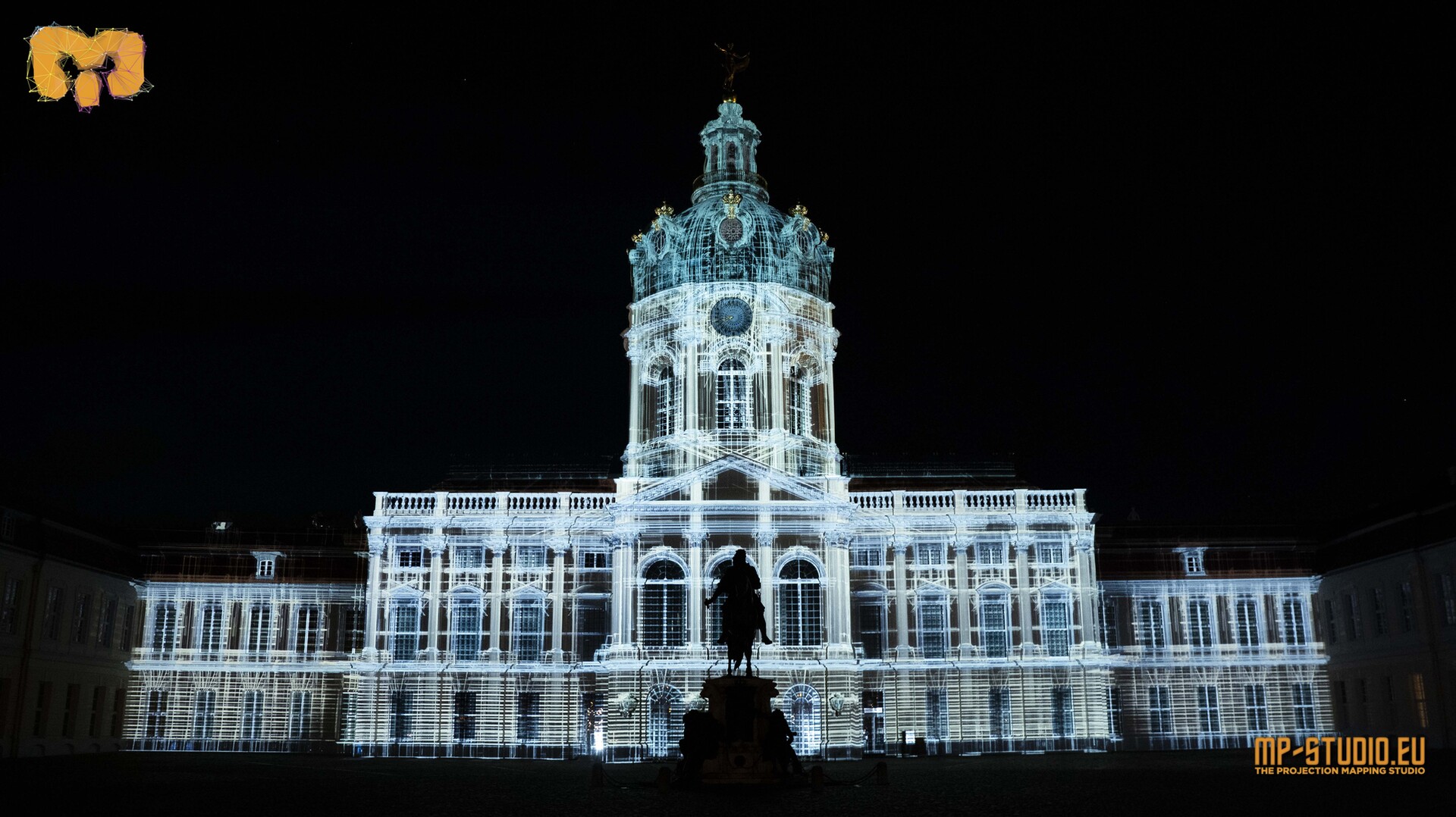 Charlottenburg Palace: RESONANCE
resonance
Built in 1713, Charlottenburg palace is the largest royal palace in Berlin.
This year, we created two shows for its Baroque façade. First of them is called "Resonance" and is a 2-minute dynamic play with the forms of this beautiful building.
The show is part of Festival of Lights 2022 and can be seen until 16th of October.
SHOW: RESONANCE
LOCATION: CHARLOTTENBURG PALACE
FESTIVAL OF LIGHTS 2022
TECHNICAL PRODUCTION: PRG DEUTSCHLAND