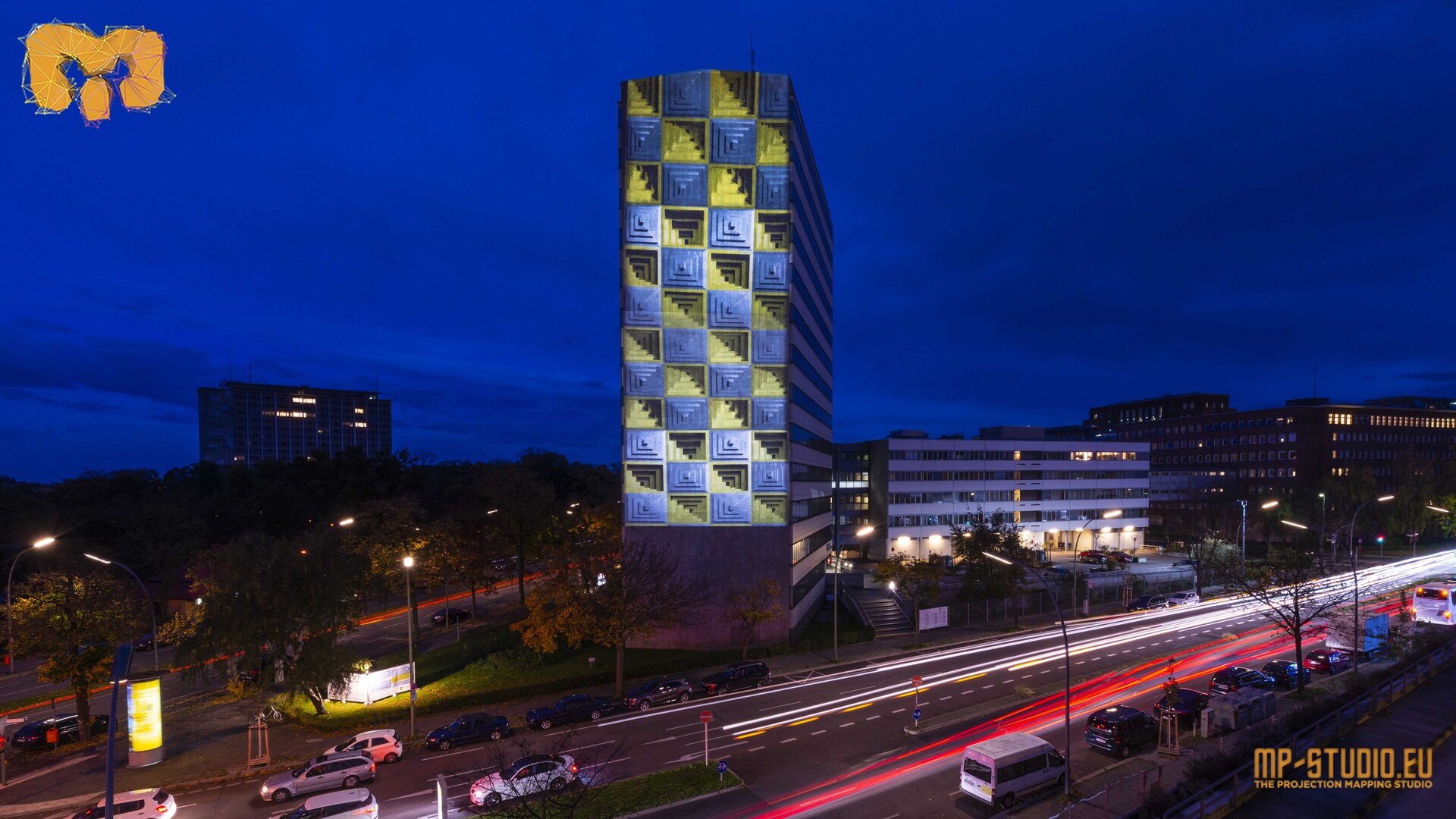 deutschen rendenversicherung bund_
various motifs_
Various motifs were projected with Pani onto the front of the building and played with its architecture. The building was reconstructed with virtually every projection using optical illusions. The imaginative motifs made by MP-STUDIO always followed the brand world of the company and showed the positive development of the German Rendenversicherung Bund.
EVENT: FESTIVAL OF LIGHTS BERLIN 2019
LOCATION: BERLIN, GERMANY
TECHNICAL PARTNER: PRG GERMANY
largest employers in Berlin_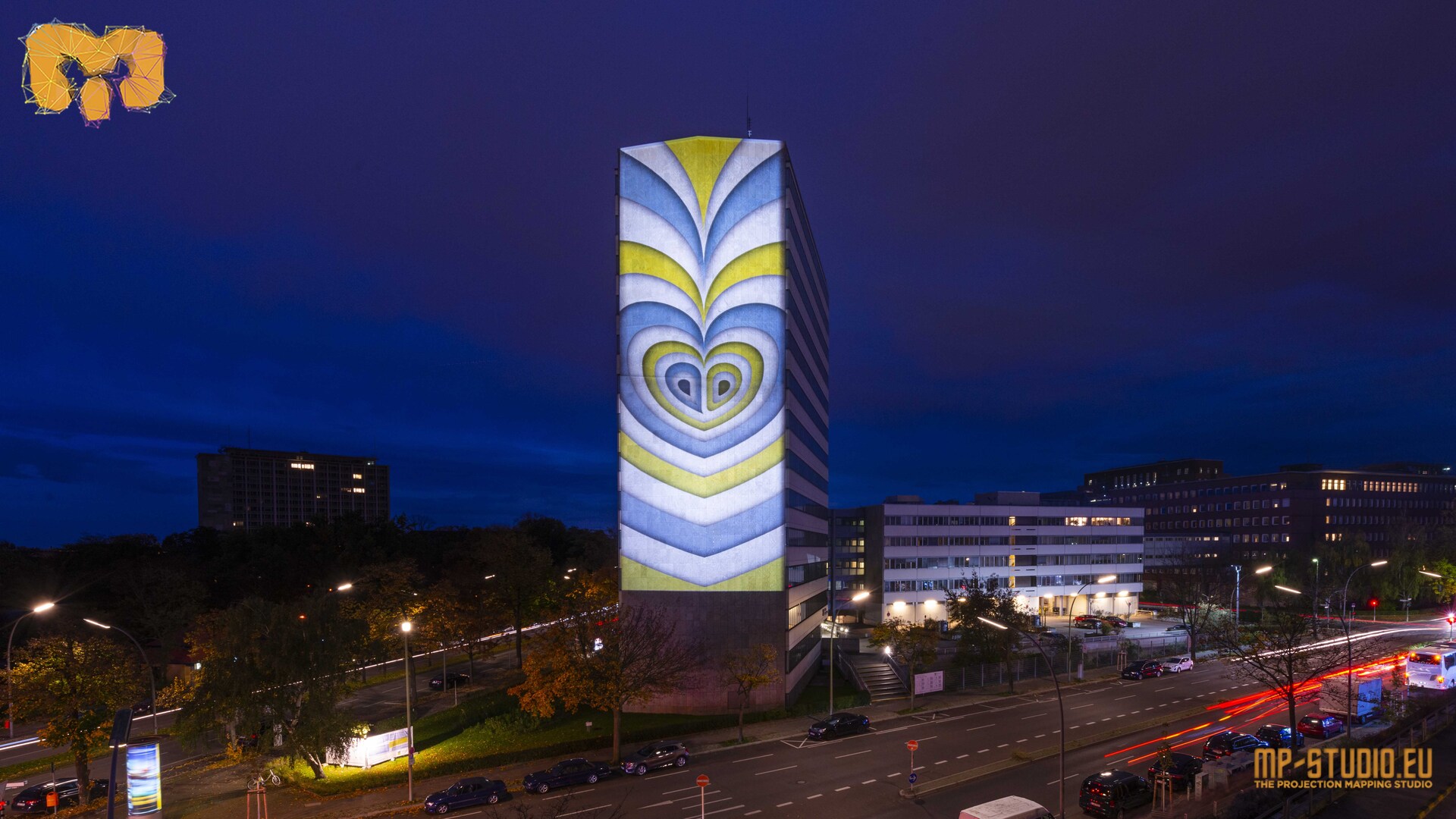 The three motives made it clear that pension insurance sees itself as a modern service company: secure, adaptable and open-minded. The DRV Bund is also one of the largest employers in Berlin. Over 24,000 employees work daily here and at other locations for social protection. They accompany their customers from their entry into employment to retirement age. Under the hashtag #willkommenbeiderdrvbund all light enthusiasts can find out more about the company on social media.
see all