Discover Bulgaria – our show was the main performance in Rome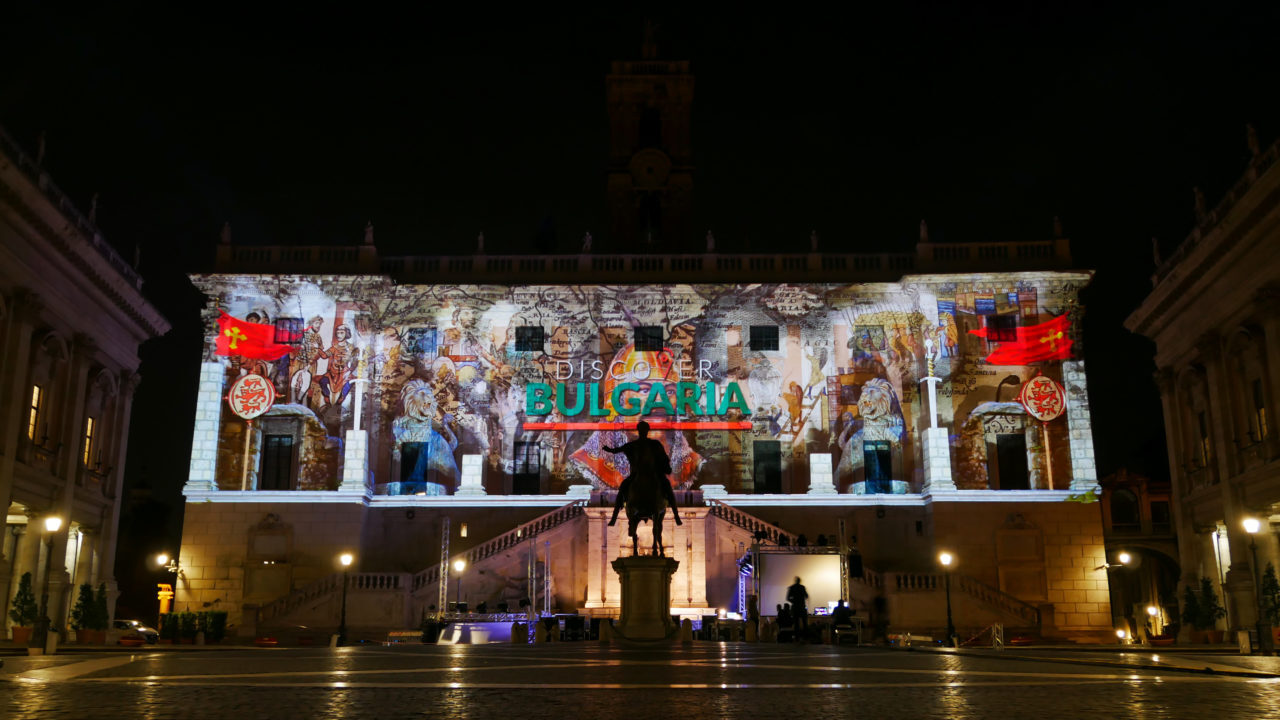 Cyrillic alphabet takes Rome with a 3D Projection Mapping show. It was projected on the building of the Municipality in the Italian capital, under the music of the latest album of "The Mystery of the Bulgarian Voices".
The lights of the City of Rome were switched off so that the facade designed by Michelangelo Buñarroti could become a visual screen for the Bulgarian alphabet.
The show tells how Bulgarian scripture has helped spread the Christianity among Western Slavs, tells Bulgaria of the air.
To bring Cyrillic to Rome through light is the task of six young artists from the Bulgarian MP-Studio, winner of many international awards for illuminating signature buildings around the world.
These include the Brandenburg Gate in Berlin, the Bolshoi Theater in Russia, the facade of the Council of Ministers in Sofia.
top stories that you should see_