Epson and MP-STUDIO collaboration_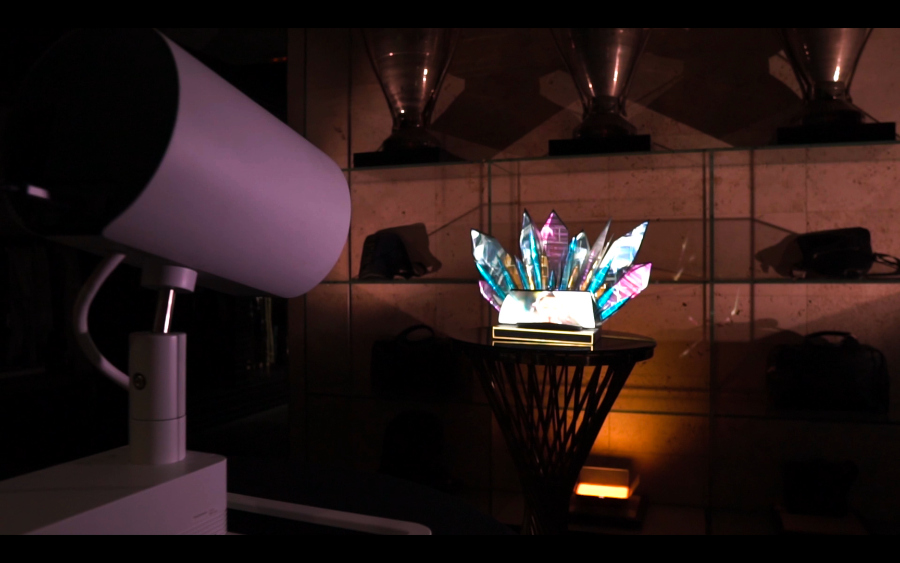 MP-STUDIO is happy to be chosen by the technology giant Epson to create a special demo for one of their newest products EV-100.
The inovative laser projector is a new take on what projectors can be. It is designed for the retail industry, where often the standard boxy shape is not on point. This is why Epson created the EV-100, which can fit easily in a shopping mall or an art gallery thanks to its inovative desing.
Tha famous among projectionist web site Projector Central says: "The EV-100 is one of the first of a new category of projector. It's designed for decors where a boxy form factor would look out of place, it delivers features meant to take digital signage to a qualitatively different level, and it succeeds nicely on both scores."
MP-STUDIO created a small demo for a luxury fashion bag, showcasing the use of the Epson's projector in the retail industry and the way that 3D projection mapping can bbe use for promotional purposes. This exiting project have been on the work since 2018 and we can finally present it to to all of you: our clients and friends.
top stories that you should see_